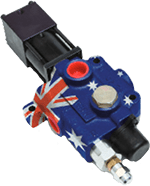 OILPATH DIRECTIONAL
CONTROL VALVES
Tipping Valve products
OP22 & OP22-1 160 L/MIN Truck & Trailer Pneumatically Operated Truck Valve
160 l/min nominal twin spool tipper truck valve
245bar maximum pressure
Proportional operation
Optional HydraForce port relief valves
1″BSPP service ports & 1 ¼" BSPP tank port
Handle option available
Cast & manufactured in Australia
Custom designed large internal tank galleries for low pressure
---
OP55 300L/MIN Truck & Trailer Pneumatically Operated Truck Valve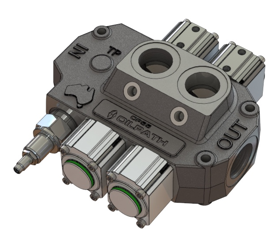 300 l/min nominal flow capacity
245 bar maximum working pressure
Proportional operation
1-1/4" BSPP service ports & 1-1/2" BSPP tank port
Cast & manufactured in Australia
Custom designed large internal galleries for Low pressure drop
Designed specifically for efficient fast cycle times on truck and trailer
¼" BSPP Test Port option for accurate PRV setting (TP)
---
Electric Hoist Check Valve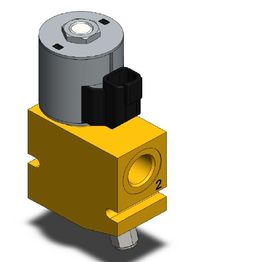 In Line, direct acting, solenoid operated hoist check valve, for use in block or load holding.
To raise pressure flows from port 1 to port 2
To lower flow goes from port 2 to port 1.
Hardened seats for long life and low leakage and low pressure drop.
Manual override.
---
Pneumatically Operated Hoist Check Valve 150 l/min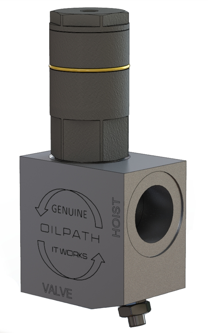 In Line, direct acting, pneumatically operated hoist check valve, for use in block or load holding.
To raise pressure flows from port 1 to port 2
To lower flow goes from port 2 to port 1.
Hardened seats for long life and low leakage and low pressure drop.
Manual override.
Maximum operating pressure: 207 bar (3,000 psi)
Flow: 150 l/min nominal
Leakage: 0.15cc/min (3 drops/min)
Air Pressure: 80 psi ¼" bspp connection
Service Ports: 1″bspp