Load Control Solutions Valvole

Oilpath are pleased to announce a new Partnership with Valvole of Modena Italy for supplying Counterbalance product for use in manifold projects. Loose counterbalance cartridges and counterbalance parts in blocks will also be part of the Oilpath Product Range.
Oilpath has stocks of C000D310031100A cartridges which are T11A cavity 60 L/MIN 3:1 2000-5000PSI similar to CBCA-LHN. Oilpath has vigorously tested this product and we find it to be very high quality with stable hysteresis and relief valve performance, and in our opinion, it betters the industry standard for a valve of this type.
---
Chart showing Sun equivalent counterbalance cartridges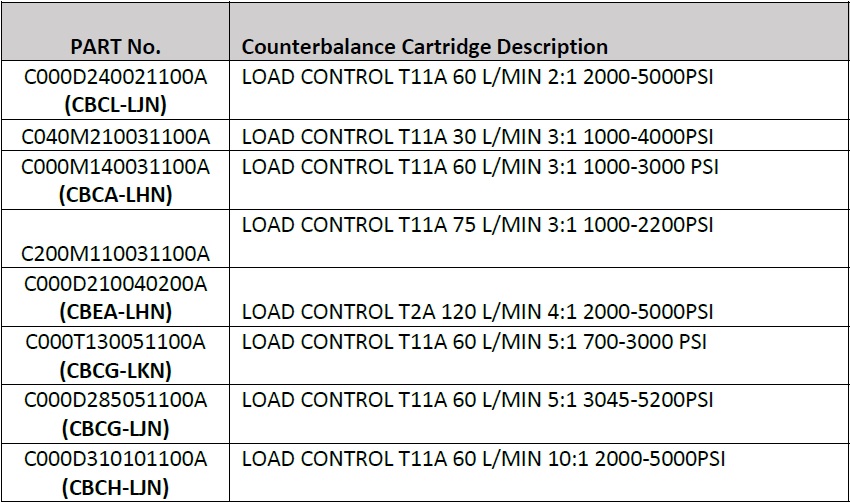 Counterbalance In-Body options