Hydraulic Manifold | Custom System Design & Manufacture
Oilpath have been at the leading edge of hydraulics since the 1970s, our highly experienced team of dedicated and innovative Design Engineers offer a full system solution to a number of industries to fit their needs. From original circuit design through to the manufacture, assembly and testing of one-off prototypes and follow on production quantities – we aim for the highest quality service.
Oilpath hydraulic manifolds designed and manufactured in Adelaide are optimised to provide minimal pressure drop, important in increasing the efficiency of the hydraulic circuit and reducing the heat build-up in the oil. Fully assembled Oilpath hydraulic manifolds are hydraulically function tested to ensure that they are fit for purpose before leaving the factory.
We manufacture hydraulic control valves and custom manifolds for OEM sectors including agricultural, industrial, defence, mobile, transport and mining.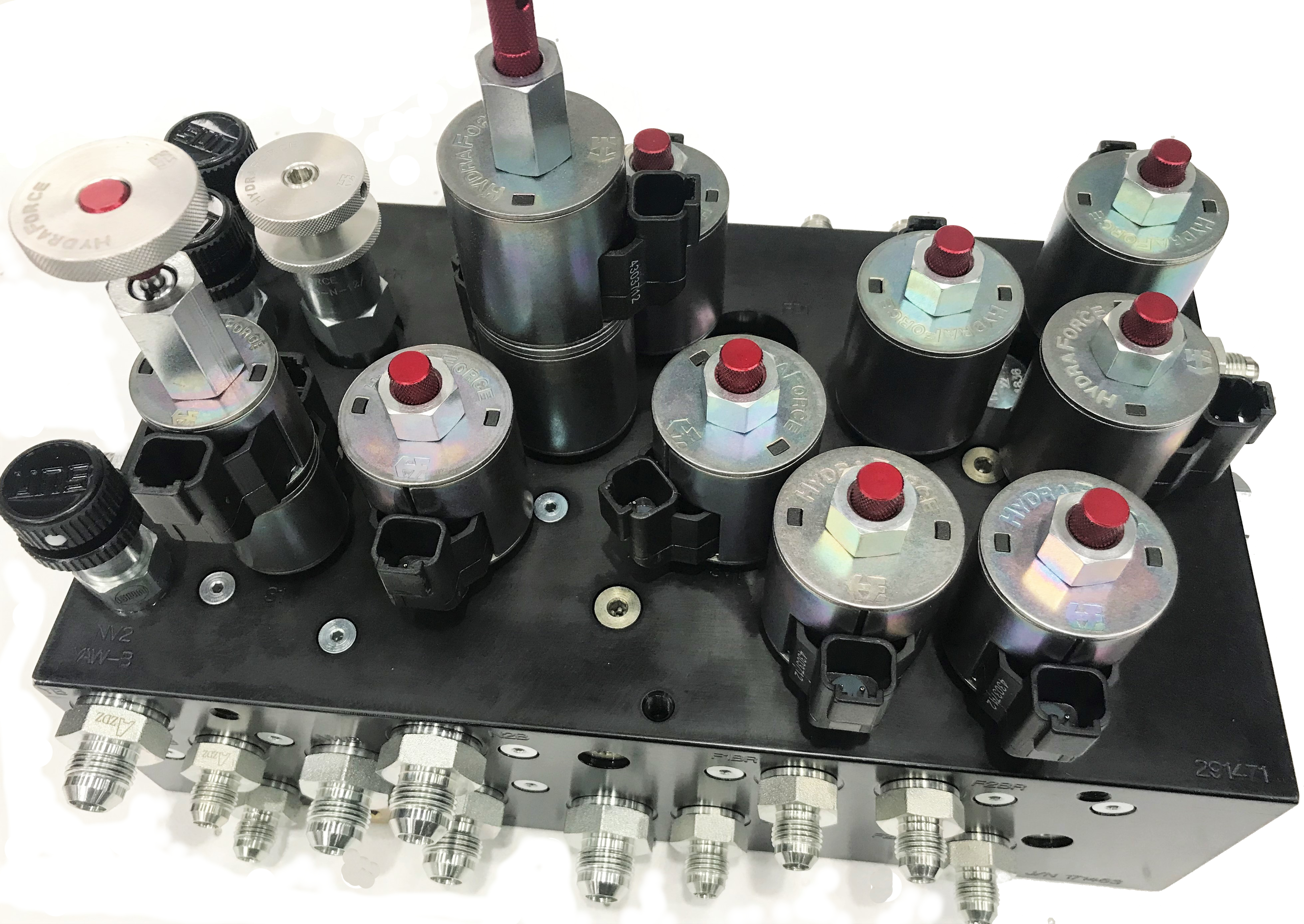 Being a full-service provider places Oilpath in the unique position of being able to function test all manifolds at flows and pressures specified by the customer before despatch.
Bring your Hydraulic Valving issues to Oilpath and our team will design an efficient cost-effective solution for your requirements. Our experience in the Australian and global markets means we will be able to work with you to understand your goals and needs. With a large team of dedicated engineers and designers, problem solving, and customer experience are at the forefront of all that we do.
Get in contact
Our range of hydraulic CETOP and subplate manifolds are available to purchase via our experienced sales team.
If you would like to hear more about any of these manifolds and how they would fit your needs please get in contact to discuss.