Why Choose Oilpath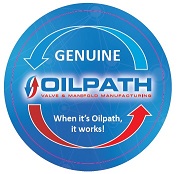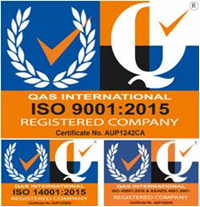 Awarded registration to PAS 99 incorporating ISO 9001, ISO 14001 and ISO 45001
Quality, Tested Solutions
Testing - products are tested before leaving the factory, so when it arrives at your business, you can be rest assured it will work, 100% of the time. When providing a complete hydraulic solution Oilpath uses a 4 phase design procedure:
Rigorous simulation testing of circuit prior to manifold design
3D CAD design and manufacturing drawings.
Prototype manufactured utilising our in house CNC facilities which include 5 axis machine capabilities, backed up by our on-site engineering team
Full on-site system testing prior to project sign off
Integrity, Transparency, Performance
Partnerships - as a customer of Oilpath you can be assured that you have chosen a transparent partner to your business. We pride ourselves on our open communication and ability to deliver your requirements on time, every time.
Locally Manufactured & Stocked
Oilpath have been operating from our Adelaide factory since 1977. Oilpath have distributors in all states who proudly stock a large range of Oilpath products, but if by chance you need something that isn't off the shelf, our central manufacturing hub can supply direct.
Supported Globally
Oilpath are passionate believers in the innovation that exists in Australian manufacturing but also understand the importance of a global supply chain, including many key suppliers and key customers all around the world, such as HydraForce (the world's largest hydraulic cartridge manufacturer). In fact, in 2012 Oilpath were awarded the distinction of being the 5th largest international HydraForce distributor in the world.
For HydraForce in Australia, the only choice is Oilpath. We stock it, we understand it, and we have dedicated staff within our business and HydraForce that are here to look after your HydraForce needs